Appointment reminders to clients
Increase the number of held appointments and eliminate late arrivals with SMS, email, and app notifications.
START FREE TRIAL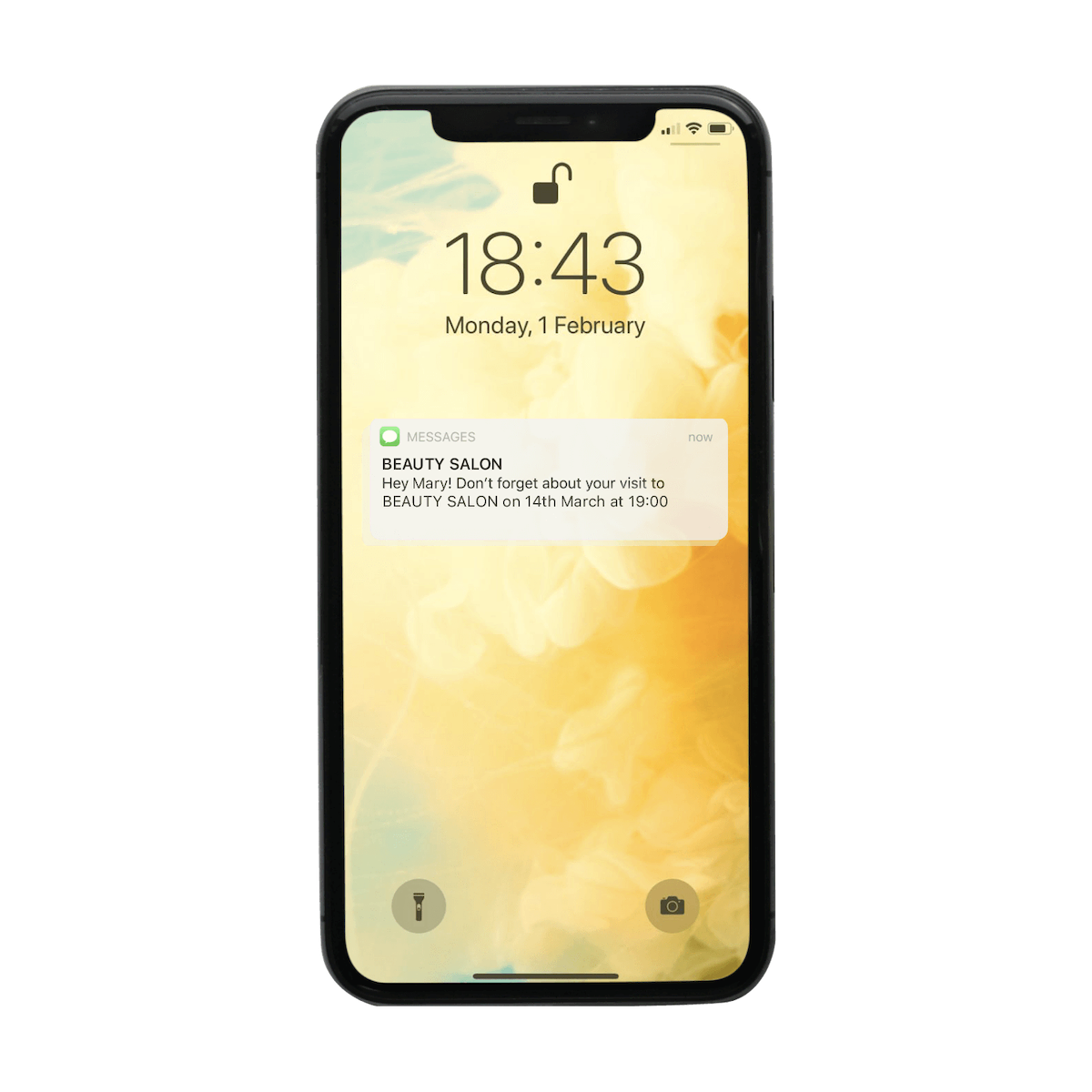 Reduce late arrivals and no-shows by 60%
No inconvenient situations
Appointment reminders and confirmations are sent to your clients automatically. No chance they forget about their visits. Use communication channels which suit your needs best: email, SMS, or app notifications.
START FREE TRIAL
Customize reminders as you wish
Customize all messages
Create your own appointment reminders. Set a specified time to send. Customize texts or use the templates. All messages are sent on the behalf of your salon.
START FREE TRIAL
Communication with clients made easy
Choose from 20+ custom SMS, email, and push notification templates
START FREE TRIAL
Team notifications
Rescheduled appointment to an administrator
Rescheduled appointment to a specialist
Cancelled appointment to an administrator
Cancelled appointment to a specialist
Client notifications
Booking confirmations
Appointment reminders
Second visit reminder
Appointment cancellations
Happy birthday wishes
Special offers
Review requests
Rewarded loyalty bonus
Discount expiration
Emails done right
All email notifications are free for you!
Personal design
Emails come on behalf of your salon, in your brand colors, with your logo and contact details
Individual communication
Email responses from customers are delivered to your personal or corporate inbox
By continuing to use our site, you agree to our
Cookie Policy
. If you do not want your data to be processed, please, change your browser settings.