How to start getting clients online and increase your service bookings in 2021?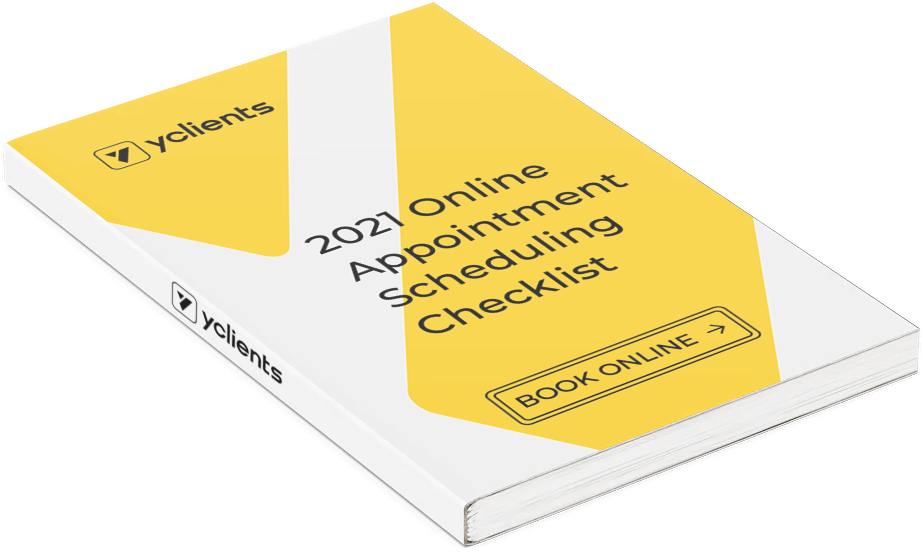 Learn how to set up online booking that can help you use the newly opened opportunities and grow your business.
You'll Learn:
Where you can get customers online
How to set up an online booking form
How to let your customers know you are available for booking online
How to manage appointments online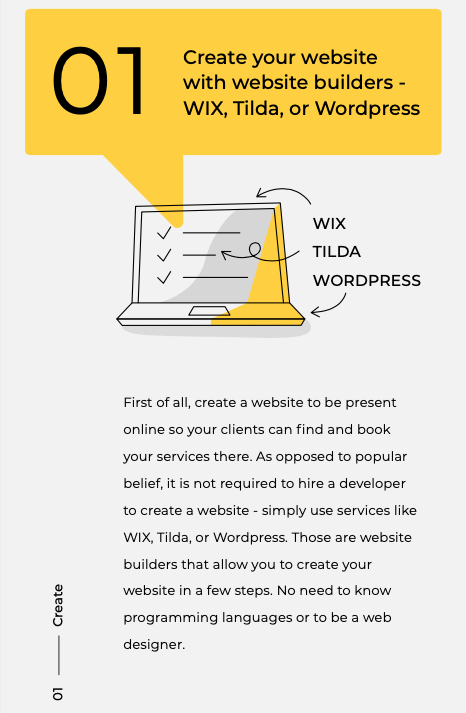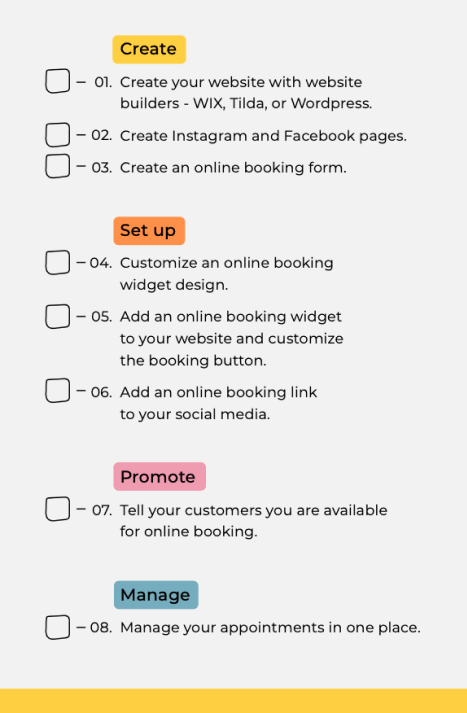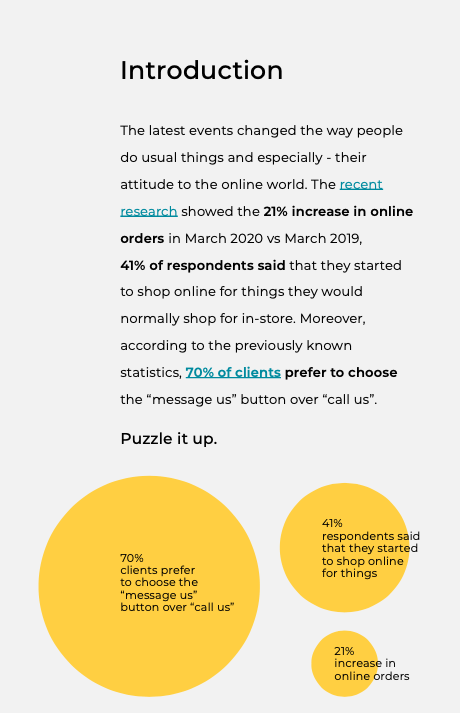 Are you taking advantage
of new consumer habits?
Go online!
---
The latest events changed the way people do usual things and especially - their attitude to the online world. The recent research showed the 21% increase in online orders in March 2020 vs March 2019,
41% of respondents said that they started to shop online for things they would normally shop for in-store. Moreover, according to the previously known statistics, 70% of clients prefer to choose the "message us" button over "call us".
Frequently Asked Questions (FAQs)
Why do I need to fill out the information required?
We keep your personal information absolutely safe.
We ask for your personal contact information in exchange for a valuable source in order to (a) send information to you that we think may be of interest to you by email or other means; (b) send you marketing communications that we think may be of value to you. No worries, you can always unsubscribe from any kind of communication.
Is it really free?
Absolutely free!
Just sharing some knowledge and simple workflow to help you understand your possible ways of finding more customers. We hope you'll find it useful!
See how online booking and appointment scheduling work in practice
By continuing to use our site, you agree to our
Cookie Policy
. If you do not want your data to be processed, please, change your browser settings.